BENPOLY Admission List Released.
The management of Benue State Polytechnic (BENPOLY), Ugbokolo wishes to inform the general public that the admission list(s) into Pre-ND / Remedial, Certificate, Diploma, National Diploma and Higher National Diploma Programmes for 2016/2017 academic session has been released.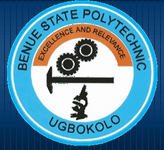 How To Check BenPoly Admission List:
Applicants who have validated their application fee payments and completed their online application forms can view the 'Admission List Update' for the 2016/2017 Academic Session by login into their accounts.
NOTE: All newly admitted students are expected to adhere strictly to the order of Registration and Acceptance Fee payment for 2016/2017 academic session as outline on the link below;
>> https://campusportalng.com/benpoly/benpoly-registration-procedure/35997/
WARNING: The Polytechnic has not engaged any external agencies to undertake student admissions on its behalf. Applicants who apply through agents will not have any added advantage in gaining admission and the Polytechnic reserves the right to reject such applications if they are found to be characterized by fraud.
Congratulations to the admitted students…
CampusPortalNG Team