UNIZIK Releases Information on 2017/18 Admission.
The management of Nnamdi Azikiwe University (UNIZIK), Awka wishes to inform all candidates who applied for admission into the institution that a supplementary admission will be released on Monday 8th January, 2018. This is to fill the vacancies currently existing in different departments.
Also, admission for all remaining Engineering departments will be released the same time. For the avoidance of doubt these admissions are still based on merit and no one should succumb to any form of extortion.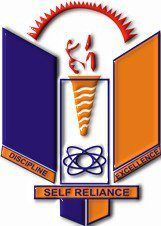 Additionally, the University has shifted the matriculation of newly admitted students towards the end of January to enable all newly admitted students to conclude their documentation.
It is expected that the University will conclude all issues connected with admission before the matriculation date.
Signed: Dr. Emmanuel C. Ojukwu
Director of Information and Public Relations
Nnamdi Azikiwe University Awka
Best of luck To You all…
CampusPortalNG Team