The University of Benin has received about 25 dental equipment known as Turbine Hard pieces for the training of Dental students in College of Medical Sciences.
The equipment were donated by Dr. K. O. Momodu, an alumnus of the University on Wednesday 17th June, 2015.
Speaking while receiving the donation, the Vice Chancellor, Prof. F. Orumwense, on behalf of the University Management appreciated Dr. Momodu's for his kind gesture and assured that the machines will be properly taken care of.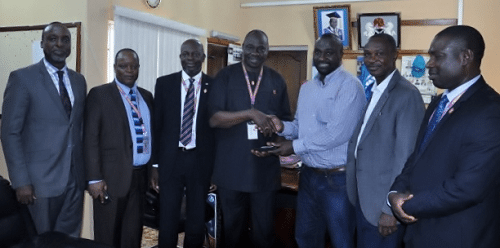 Stay updated with all UNIBEN News plus other Nigeria Education news; Always visit www.CampusPortalNG.com.
Your comments are appreciated, let us know your thoughts by dropping a comment below

Don't forget to share this news with your friends using the Share buttons below…