Angry students of the University of Benin, today blocked vehicular movement along the Lagos-Benin expressway, in the Edo State capital, to protest the death of two of their colleague.
It was reported that the two female students were hit by an Army Vehicle while they were crossing the Lagos/Benin Expressway, which is just in front of the school gate around 10:15 Am on 19th July, 2015.
Early reports suggests that one of the students, a 200 level philosophy student, identified as Halim Rita Awele was killed instantly while the other girl, simply called Efe, is in critical conditions after suffering internal bleeding.
The students of the university are calling for the construction of Speed breakers and Fly over on the ever busy road to prevent re-occurrence.
See photos of protest below…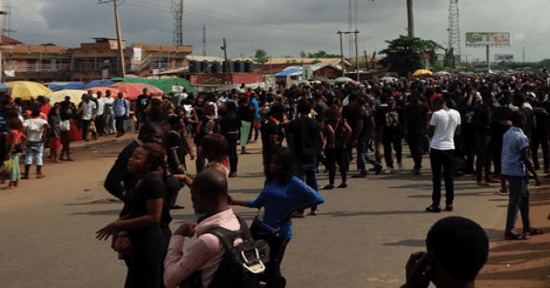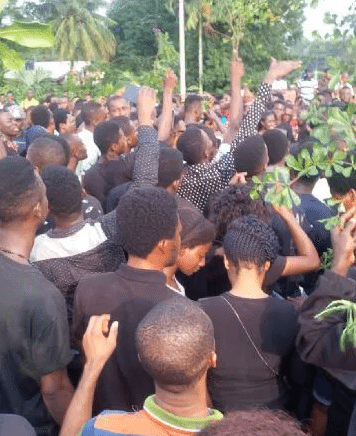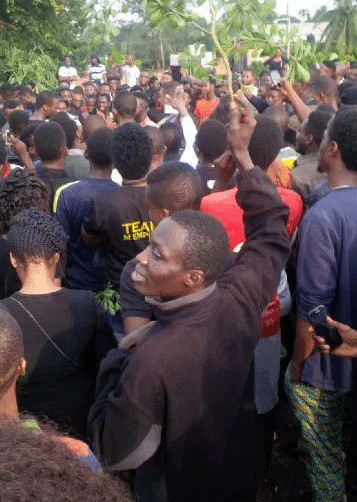 Stay updated with all UNIBEN News plus other Nigeria Education news; Always visit www.CampusPortalNG.com.
Your comments are appreciated, let us know your thoughts by dropping a comment below

Don't forget to share this news with your friends using the Share buttons below…