See Taraba State University TSU Academic Calendar 2017 Here.
The management of Taraba State University (TSU), Jalingo has released the calendar of academic activities for 2017/2018 session.
The calendar is for both fresh students and returning students.
FRESHERS' 2017/2018 CALENDAR: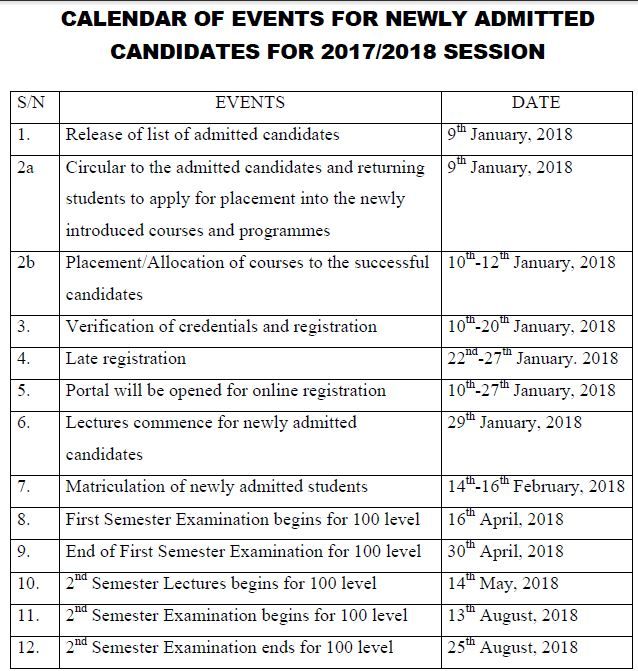 2017/2018 Session
First Semester calendar of Events
Monday, 13th November, 2017 – First Semester begins
Registration for Returning Students 13th – 24th November, 2017.
Late Registration 27th November, 2017 to 1st December, 2017.
Friday, 15th December, 2017 Christmas break.
8th January, 2018 Resumption
12th March, 2018 – First Semester Examination begins.
30th March, 2018 – End of First Semester Examination.
Second Semester calendar of Events
16th to 27th April, 2018 – Registration for all levels (100-500level)
30th April, 2018 to 4th May, 2018 – Late Registration.
16th April, 2018 Second Semester lecture begins
23rd July, 2018 Second Semester Examination Begins
10th August, 2018 End of Second Semester Examination
11th August, 2018 to 2nd October, 2018 – Long Vacation.
2018/2019 Session Envisaged to Commence from 2nd October, 2018.
Best of luck To You all…
CampusPortalNG Team