Polytechnic Ibadan Holds 2016/2017 Matriculation Ceremony.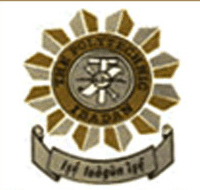 The Rector of the Polytechnic Ibadan, Professor Olatunde Fawole has revealed that the institution admitted only  5,790 of the 65,633 candidates, representing about 9 per cent, that applied for both ND and HND admission in the school.
Speaking at the 2016/2017 matriculation ceremony for the newly admitted National Diploma and Higher National Diploma students, Fawole stated that the management has set a standard dress code that is available in the student's handbook.
He warned that any student who is found guilty of violating the dress code would either be suspended or totally expelled from the institution.
The Rector noted that a Task Force has been inaugurated to enforce the dress code law.
Fawole said: "The Polytechnic Ibadan posses a unique image which we cherish dearly and that continues to rub on its products. This image has not come by chance but was earned through dint of hard work, dedication to duty and a strong sense of discipline among staff and students. To this end, the institution would not compromise its hard-earned impressive image for any damaging misconduct from any student.
"It is instructive to let you know that any student who flouts this dress code shall be warned at the first instance, while subsequent defiance could result in suspension for one or two semesters or outright expulsion, as the case may be.
He assured the students that all programmes in the institution have been accredited by the National Board for Technical Education (NBTE), as well as other relevant professional bodies.