NYSC Timetable 2020 – Mobilization / Orientation Dates for Batch A Corps Members Announced.
The management of the National Youth Service Corps (NYSC) has released the official time table for the 2020 batch A mobilization exercise.
Please see below the official and authentic timetable published by the NYSC management.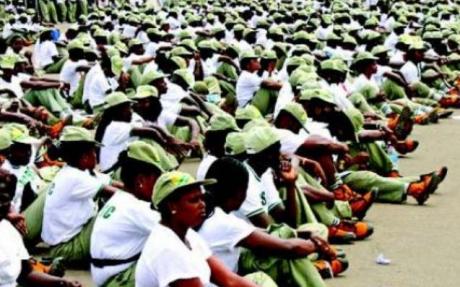 NYSC Mobilization Time-Table For 2019 Batch B:
2019 Batch 'C' Post Mobilisation Workshop: 27th – 29th January 2020.
2020 Batch 'A' Pre-Mobilisation Workshop: 3rd – 7th February 2020.
Uploading of Senate /Academic Board Approved Results for Full/Part-Time Graduates and Revalidation Lists by CPIs: 1st – 23rd February 2020.
Submission of Senate/ Academic Board Approved Results for Full/Part-Time Graduates and Revalidation Lists by CPIs: 10th – 14th February 2020.
Online Registration by Foreign and locally Trained Nigerian Graduates: 20th February – 2nd March 2020.
Pre-Camp Physical Verification of Credentials of Foreign Trained Graduates: 2nd – 6th March, 2020.
Entertainment of complaints from Prospective Corps Members by the state Deployment and Relocation officers and NYSC Help Lines /Desks officers: 14th – 29th February 2020.
Action by ICT Department: 2nd – 6th March 2020.
Notification and Printing of Call-up Letters by PCMs: 6th – 10th March 2020.
Online Printing of Deployment Disposition by Corps Producing Institutions/Delivery of manual Call-up letters to Institutions: 6th – 10th March 2020.
Commencement of 2020 Batch "A" Orientation Course: 10th – 30th March 2020.
NB: All prospective corps members are to start preparation for their service year immediately as their call-up letters will be printed online or by using the NYSC Mobile App.
The NYSC Year comprises of four (4) main segments in which every Corps Members must satisfactorily participate before he/she is qualified to be issued a certificate of National Service. The service year therefore comprises of:
Orientation Courses
Primary Assignment
Community Development Service
Winding–Up / Passing–out.
For details on how to check status of Senate Approved List and Print Call-up Letters, visit the link below;
>> NYSC Registration & Call Up Letter Printing.
NOTE: Remember to read the information on "What Every Youth Corper Must Know Before Leaving for Orientation Camp" and "All the thing you actually need to take to the camp" for guidance purposes.
Don't forget to check all NYSC Orientation Camp Addresses Nationwide in order to plan for your smooth travel.
Best of luck To You all…
CampusPortalNG Team