NOUN Gets New Governing Council.
The Nigerian Minister of Education, Malam Adamu Adamu, has inaugurated the newly reconstituted Governing Council of the National Open University of Nigeria (NOUN).
According to a statement signed by NOUN's Director of Media and Publicity, Ibrahim Sheme, the new council is chaired by Prof. Peter Okebukola, a former Executive Secretary of the National Universities Commission (NUC).
He listed other members of the council as Prof. Okezie Abarikwu- South-east, Chief Igbobo Sylvanus – South-south, Prof. Bunmi Olaopa – South-west and Alhaji Garba Sani – North-west.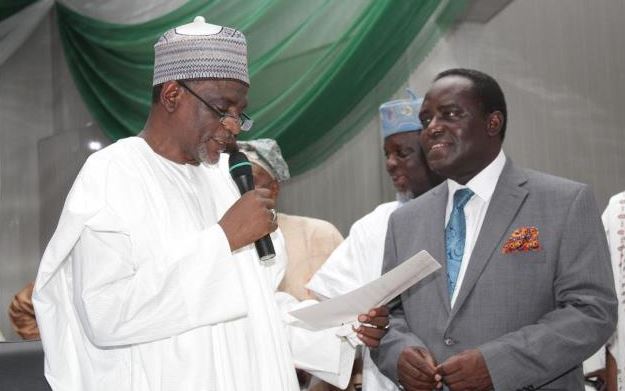 "Their appointment was part of the government's effort to replace the pro-chancellors and members of the governing councils of some federal universities, polytechnics, colleges of education and education parastatals whose tenures have elapsed.
"The newly constituted NOUN council was inaugurated during the ceremony together with those of the National Maritime University, Okeronkoko, and several parastatals under the Federal Ministry of Education.
"The NOUN team at the ceremony consisted of the two Deputy Vice-Chancellors, former DVC Academic Prof. Eya, the Registrar, Bursar, University Librarian, Head of the Legal Unit, Director of Media and Publicity among others.
Sheme said that NOUN's VC, Prof. Abdalla Uba Adamu, was unavoidably absent as he was in Mozambique attending a meeting of the African Council of Distant Education (ACDE). (NAN)