The Vice-Chancellor, Lagos State University, Professor John Obafunwa, has called on staff and students of the institution to ensure a peaceful teaching and learning environment in order to achieve a stable academic calendar in 2015.
He said that the staff and students should also be diligent to be able to re-brand and re-position the university for excellence.
"It is a stable academic calendar that will allow us to earn respect of the public, near and far, and improve the rating of the university.
"It is my expectation that all of you will join hands to ensure the re-branding and re-positioning of the university," he said.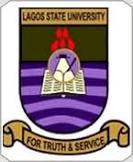 The vice-chancellor advised the students to study harder and conduct themselves well.
Stay updated with all LASU News plus other Nigeria Education news; Always visit www.CampusPortalNG.com.
Your comments are appreciated, let us know your thoughts by dropping a comment below

Don't forget to share this news with your friends using the Share buttons below…