With the 2015 JAMB CBT exam fast approaching, we decided to share with all JAMBites the electronic copy (e-copy) of the JAMB Syllabus for the 2015/2016 academic session.
We advise all JAMB UTME candidates to have a copy of the Jamb Syllabus and study along with it.
Follow the links below arranged according to subjects to download the JAMB Syllabus 2014 in PDF format;
Best of luck To all 2014 JAMBites…
CampusPortalNG Team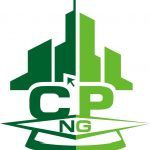 Stay updated with all JAMB News plus other Nigeria Education news; Always visit www.CampusPortalNG.com.
Your comments are appreciated, let us know your thoughts by dropping a comment below

Don't forget to share this news with your friends using the Share buttons below…