Official FUNAAB Resumption Date for 2019/2020 Session Announced.
The Federal University of Agriculture, Abeokuta (FUNAAB) is hereby using this medium to refute the news circulating online that the university is set to resume September 28, 2020.
For the information of the general public, FUNAAB hereby states that the university has not decided on any day for students' resumption, and thereby dissociates itself from any purported claim by the originators of the information.
As a University, which is always poised to keep to the best practices, we will formally inform the students and the general public through the approved channels on resumption plans when it is approved by the University Management.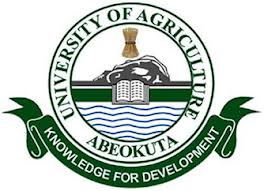 **Older*** Returning students are still expected to arrive Campus on Sunday, May 12, 2019 to commence their online course registration along. Registration which commences on Monday, May 13, 2019 shall end on Friday, May 31, 2019.
Late registration with penalty shall only be allowed between Monday, June 3, 2019 and Friday, June 7, 2019 after which the registration portal will be closed for the session that day.
All students must note that First Semester Lectures begin on Monday, May 13, 2019 and end Friday, August 9, 2019.
For more details, see the Funaab Academic Calendar from the link below.
>> https://campusportalng.com/funaab/official-funaab-academic-calendar/25344/
All fees payable by fresh and returning students remain same as paid last session. All payments should be through invoices generated from University portal.
We wish you all a safe trip back to school and success for the new session…
CampusPortalNG Team