My Education Quiz Play: Opportunity for Secondary and tertiary students to win millions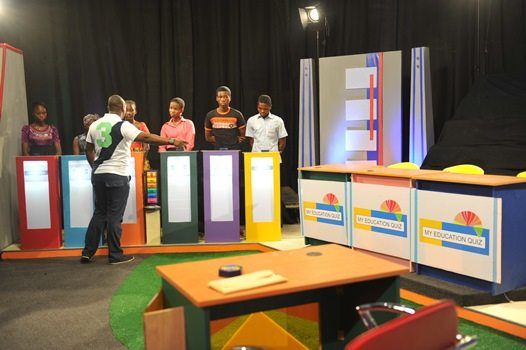 My Education Quiz Play is a student television quiz game for the education advancement of students in Nigeria at the senior secondary school level and tertiary institutions [both under-graduate and post-graduate]. The project which is an initiative of Foundation for Effective Leadership and Development [FELD], seeks to encourage and motivate students in Nigeria to constructive exercise and research among a rising generation of future leaders.
The Quiz is designed as a fun way of learning with particular emphasis on school curriculum of participating groups and general knowledge. It is expected to serve as a veritable platform for students to showcase their brainpower, to look at the future with optimism and inspire others to action, with constant studying. There will be special edition at regular interval where contestants and their parents play quiz together.
Above all the game provides opportunity for students in its target group to help secure their education via the prize money in scholarship grants. The ultimate sum for secondary school category is N1Million while that of tertiary institutions is N2Million in education grants.
 The recording of the quiz started two weeks ago and it has produced winners like Adesoji Adeoye Joseph from UNILAG with highest earning of N240, 000, Abdulmajeed Muhammad Kabir, from Osun State University, N50, 000, Robert-Paul Ikhuoria from Ambrose Alli University, Ekpoma, N20, 000, Nwoku Kelechi Amy, from Abia State University, Abia N210,000 and Olorode Samuel from Federal University of Agriculture, Abeokuta with N20,000.
The winners in the Secondary School Category are Emmanuel Idemudia of Most High College and Maduka Ebuka of St. Nicholas College with N130, 000.00 each, Ozomena Akogun with N100, 000.00, Adefela Odutayo and Hamidat Oladipo with N20, 000.00 each. Others are Toluwalope Ologun and Ayodeji Opeyemi of Murtala Mohammed Int. Airport Sec. Sch., Ikeja with N30, 000and N10, 000 respectively. The audience was also not left out of the excitement as cash prizes of N5000 each was given to members of the audience who took part in the "Treasure box" segment.
The quiz is shown every Saturday on Murhi International Television [MITV Channel 43UHF-Lagos, Channel 43 UHF -Ibadan, Channel 135 DSTV and on Startime cable network, by 5.00pm.
For more info, visit  the Foundation for Effective Leadership and Development [FELD] website; www.feld.org.ng
Stay updated with all Nigeria education news; Always Visit www.CampusPortalNG.com   
Don't forget to share this news with your friends using the Share buttons below…
Your comments are appreciated, let us know your thoughts by dropping a comment below…