The management of Obafemi Awolowo University (OAU), Ile- Ife, has stated that lecturers in the university will not participate in the indefinite strike action announced by the national body of the Academic Staff Union of Universities (ASUU), yesterday.
This was disclosed by the Vice-Chancellor of OAU, Prof. Eyitope Ogunbodede, who made this known in a phone interview with PREMIUM TIMES, said the lecturers of the university have no interest in the strike and would thus continue with their academic activities.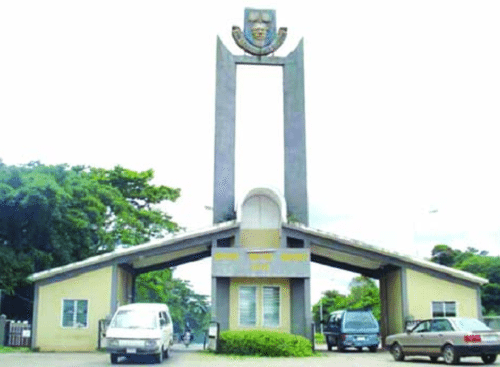 "OAU is not on strike. As at today, no lecturer has told me that they want to go on strike. We are not participating in any national strike," Mr. Ogunbodede said.
"If they tell me they want to go on strike, then it is a different case, As such, I must have seen that all of my academic staff want to go on strike.
"In OAU, we have 'unions'; neither of the two has told me they want to go on strike so we are not joining any strike at all."
It would be recalled that the Academic Staff Union of Universities split into two factions in OAU chapter in 2016 after a group of the teachers announced the removal of Caleb Aborisade as the union's chairman, due to a crisis over the appointment of Anthony Elujoba as acting vice-chancellor of the university.
Mr. Aborisade and a group of teachers were opposed to the process that led to the appointment of the acting vice-chancellor.
Although Mr. Aborisade refused to step down after teachers loyal to the acting vice-chancellor announced his removal, they dissolved the leadership of ASUU and announced Niyi Sunmonu as chairman of a caretaker committee in its place.
The national body of the union however stood by Mr. Aborisade and does not recognise the caretaker committee, insisting that its appointment did not follow due process.