Why we charged Edubox N1.85m for best students' data – WAEC Official.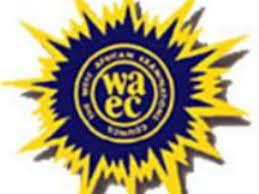 The West African Examination Council, WAEC, has reiterated that the charging of a fee for the production of data required by individuals or organisations is the standard practice of the examination body.
According to the Public Affairs Officer of the council, Mr Demianus Ojijeogu, who made this disclosure yesterday, the council do grant waivers to non-profit and non-governmental organisations for altruistic purposes.
It will be recalled that a Lagos-based organisation, EDUBOX, had requested for the list of best student in each states of the country from WAEC, which the exam body charged the organization N1.85m.
Ojijeogu affirmed that from the letter of Edubox, it was not stated that the body is a registered NGO with the Corporate Affairs Commission, CAC.
"It's a fact that Edubox as can be seen from their letter, did not request for the said data as a registered NGO with the CAC and may have requested the data for intentions that are far from encouraging scholarship and therefore, could not have been granted a waiver.
"For the avoidance of doubt, the Council remains the foremost champion for the reward of academic excellence", said Ojijeogu.
The WAEC official assured that the council will not deviate from standard practices for monetary gains.